Inside Business Travel's Rebound from COVID-19
Those in the travel industry have kept trained eyes on business travel during COVID-19—from its dramatic drop-off as people worked remotely and shifted to virtual meetings, to its recovery amid rising vaccination rates in the first half of 2021.
Hotel Engine selected a series of statistics that reveal the current state of business travel along with insights into where the business travel industry may be heading in 2021 and beyond.
Large conferences, sporting events, concerts, and in-person corporate events have gone on as planned throughout the summer, with some additional precautions put into place as Delta variant cases swelled across the U.S. Private companies and governing bodies have responded with updated safety protocols and vaccine requirements for workers in order to meet public health needs and ensure a continued return to normal. Airlines, in particular, have rolled out an array of safety measures to protect travelers' safety while onboard.
With business travel becoming safer, it's an open question how long-lasting the effects of breakthrough videoconference technology and travel hesitancy will be on business travel. While air travel surpassed 2019 levels in July 2021 overall, business travel—which is recovering much more slowly than leisure travel—is still down 50% from pre-pandemic levels.
Industry surveys and forecasts suggest traveling for work will continue to rebound from 2020 throughout the rest of the year. An overwhelming number of business travelers say they are ready to hit the road again, but important caveats apply when it comes to personal health and safety.
Keep reading for more inside looks at business travel's rebound from COVID-19:
Employees still value in-person interactions
While many businesses have been operating remotely since the start of the pandemic, many employees and companies still see the value of in-person connections. As many as 80% of C-suite executives surveyed said in-person contact was an essential facet of business, and they predicted in-person travel would resume as a result. Forecasts predict business travel will likely reach pre-pandemic levels in the upcoming years as companies continue to navigate the ever-changing COVID-19 landscape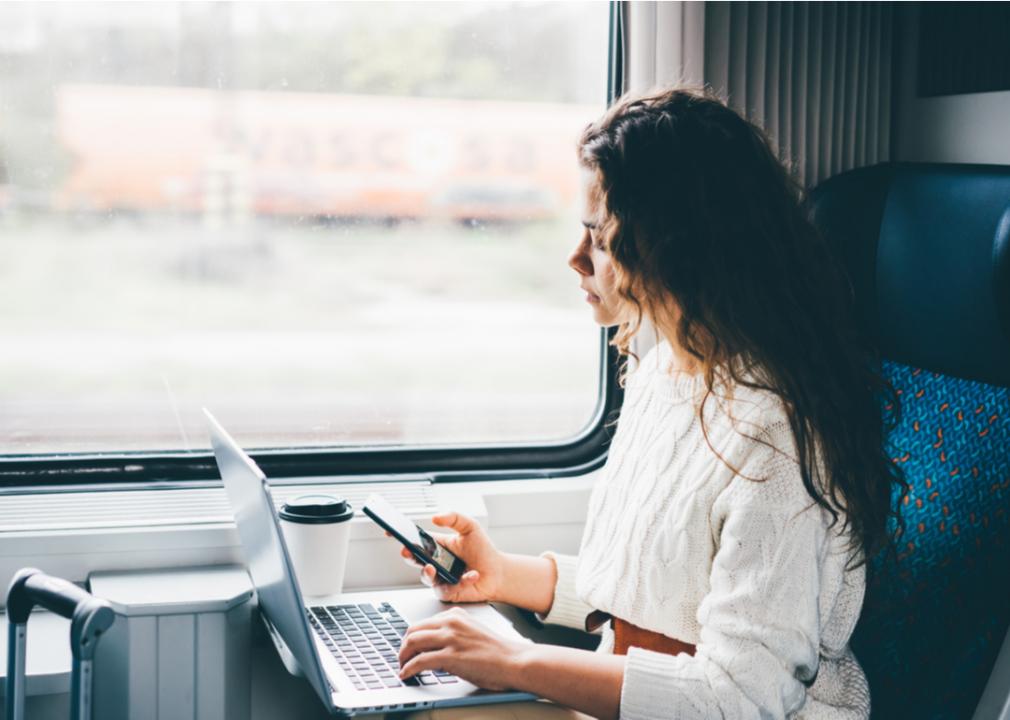 Domestic business travel is up significantly more than international
The difference between the resumption of domestic and international business travel is stark. One metric is telling: 40% of Global Business Travel Association members had resumed domestic business travel by June 2021, but only 12% had resumed international business travel by the same date. One potential reason for the discrepancy? The borders between many countries are still closed, and even those with borders that have opened pose ever-shifting quarantine requirements once travelers have arrived. The general lack of certainty around travel restrictions and quarantine requirements—which continue to change with evolving variants and vaccination levels—may also contribute to the lack of international business travel.
Business travel will likely rebound with vaccination increases
Experts predict most of 2021's travel will occur toward the end of the year as vaccination becomes more common around the globe, and business travel will see an even bigger boost by 2022 with a more confident increase in group meetings and international travel.
Americans can make decisions about leisure and vacation travel on their own, but businesses have many more factors to consider. They must take into account each individual employee's situation—workers dealing with childcare and eldercare, with immunocompromised family members, or who feel unsafe traveling can throw a hitch into business travel plans. Other factors, like vaccination rates, levels of infection at destinations, and safety protocols like masks and social distancing also contribute to making a business decision around sending employees on trips.
Hotel bookings are up significantly in 2021
Hotel Engine data show hotel bookings for business travel are experiencing tremendous growth in 2021 compared to 2020. One potential reason for this uptick, beyond the easing of the pandemic as vaccination rates rise? The growth of business travelers booking hotel rooms to get out of the houses they've been quarantined in. Workers may also be looking to take advantage of remote work policies to work in locations other than those in which they and their offices are based.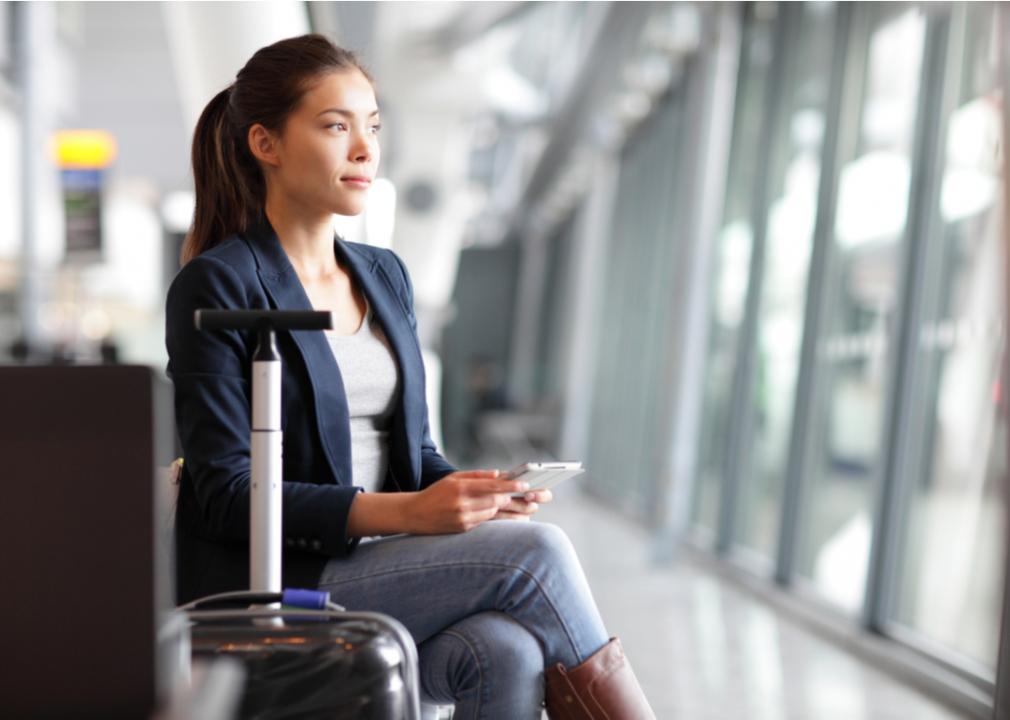 Employees are ready to travel again
Pent-up demand has been seen across categories from entertainment to dining to leisure travel since vaccines became widely available in 2021. And business travel is no exception. Despite the uncertainty over COVID-19 variants and lagging vaccination rates in parts of the U.S. and world, many business travelers are willing to travel again.
A July 2021 poll conducted by the Global Business Travel Association found that companies report 24% of its employees are "very willing" and 53% are "somewhat willing" to travel for business again. Some of this interest may be influenced by "Zoom fatigue" and general weariness of long-term working from home, and a desire to travel in general. For employees who continue to work from home, a business travel trip is a chance to get out, see people, and enjoy face-to-face meetings after more than a year of speaking through screens
Companies are recalibrating employee and travel safety as the COVID-19 pandemic evolves
As the pandemic evolves, companies are evolving with it. Responding to the highly transmissive delta variant, more companies like hotels and airlines are starting to require their employees to be vaccinated. The approach is two-pronged: Employee vaccine mandates ensure not just a safer work environment for those employees, but greater security for travelers as well.
United Airlines and Delta Air Lines now require vaccinations or have policies in place to get their workers vaccinated in the near future. Disney is requiring most of its employees to be vaccinated and has maintained a mask requirement in its parks, seeking to assure travelers that it's still safe to travel. Many hotels, meanwhile, have reinstated mask mandates after temporarily lifting them, and entire major cities are requiring proof of vaccination to participate in indoor activities like eating in a restaurant and attending indoor concerts.
Hotels continue to learn and adjust to business travel needs
While hotels saw a dip in occupancy this year, the summer months saw the greatest outlook. Two-thirds of hotels in 2021 had occupancy at greater than 60%, and a third reported occupancy above 80%. During the summer, 76% of hotels had occupancy greater than 60%, with 43% of hotels at above 80%.
The uncertainty of COVID-19 variants has made this incline difficult to surmount, but several hotels are taking safety precautions to ensure business travelers can feel safe. According to the Associated Press, many hotel chains that took precautions during the height of the pandemic are keeping these safety measures in place. Contact-less check-in, more periodic room cleaning services, and pre-packaged breakfast foods are just a few safety measures that may be here to stay for COVID-19 and travel safety.
Interested in learning more about Hotel Engine? Visit hotelengine.com.
Audrey Fairbrother is the Content and SEO Manager at Hotel Engine. She spends her days writing about all things business travel, researching topics that are important to Hotel Engine's audience and cultivating the company's brand voice. When she's not working, Audrey enjoys spending time with her family, and hiking in the nearby Rockies with her dog, Albie.